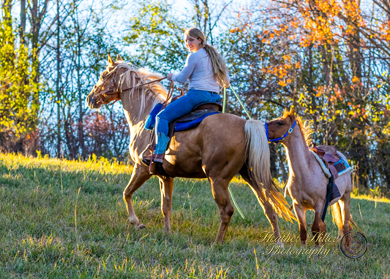 April 2020
Covid-19 "shut in"
While under the nation-wide mandate of "stay at home", I took the time to recreate my photo studio's web portal. I also took the time to go through over 50,000 images...cleaning "house", re-evaluating the goals for 2020, and resurrecting some dusty projects...which I'm excited about sharing in the up-and-coming months! When not creating the new website, and working on a client's new website, I also took the "down time" to work on the studio design, pulled out some new gear and worked the kinks out of some lighting issues. If 2020 could ever get off the ground and start rolling... it could be a great year! Until then... I practice patience.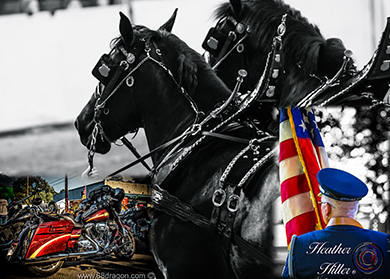 2019
A year of challenges and new clients
I started the year early... with a January shoot at the Pennsylvania Farm Show photographing scenes for a magazine cover, then jumped into 5 shoots of quilt blocks located around Pennsylvania. After that, I photographed a parade, the June Shooters Gauntlet Machine Gun Shoot, my first newborn shoot, 3 family portrait shoots, a custom Christmas magazine cover photoshoot, a 9/11 Memorial Motorcycle Ride, a couple still-life/product shoots, our annual Bar Harbor (Maine) photo vacation, and even a number of days of personal photography days. I'd like to take a minute to express my gratitude to my new 2019 clients. It was a great honor to be entrusted with capturing your precious family moments! Thank you! Months shot: 8 of 12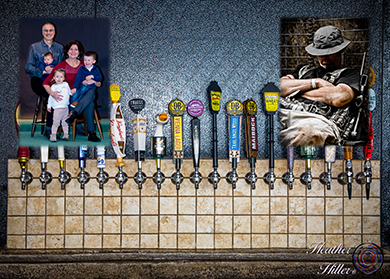 2018
Whirlwind year!
Between shopping for a new home... I also stayed incredibly busy with numerous publishing jobs (through my design company: 88 Dragon Design Studio) and photography jobs. The year started off with a family portrait shoot, followed by a website client's restaurant photoshoot, a 2-day machine gun photoshoot (a first for me), then a firearms class shoot, another machine gun photoshoot, our annual Bar Harbor (Maine) photo vacation, and the year wrapped with a 2-day survival/shooting event I helped organize and photograph. It was such a busy year... I ended up putting a couple dear-to-me projects in "storage"... but with any luck I'll be able to dust them off once I've learned the new area. Months shot: 9 of 12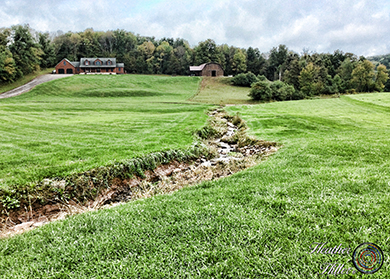 October 2018
Moved the studio & home to Wellsboro, PA (Tioga County). Now, with certainty, I can say my husband and I live in God's Country!
After MANY years, my husband and I finally sold our farm/home in Lycoming County, PA, and were fortunate enough to stumble across the most beautiful home/small farmette in Tioga County (PA). Not only do our horses have a stellar barn now, the dogs have a GIANT yard to race around, and we even have 2 small waterfalls on the property! For this photographer... waterfalls = heaven! Can't wait to get them tidied up and schedule some client photoshoots at the falls.
2017
Busiest year to date!
2017 was an absolutely incredible year! HUGE thank you to all my clients for making this such an incredible year! Close to 12,000 images shot (could be due to my new Canon 7D body...SWEET camera)! 1 politican campaign shoot, 6 firearms classes photographed, 1 editorial piece I shot for, 1 book cover shoot, 2 contract shoots for a local law enforcement department, 1 real estate shoot, 1 family portrait shoot, our annual Bar Harbor (Maine) photo vacation, and then to top it all... my mare gave birth to the most adorable filly (So I went overboard capturing all her crazy antics). On top of all the client work, 2017 gave me years worth of personal material to "play" with! Months shot: 9 of 12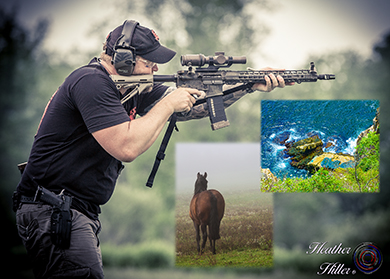 2016
The year roared in like a lion...then snuck out the door like a lamb
2016 was a bit of an odd year. I seemed to be busy, all the time, yet at the end of the year I found I didn't have anywhere near the quantity of images as it seemed like I shot. I continued to have issues with one of my Canon lenses... finally biting the bullet and sending it off for repair. By end of year, I did end up with 5 Firearms class photoshoots, 1 "couples" shoot, Bar Harbor (Maine) photo vacation, 9/11 Memorial Motorcycle Ride shoot, a 4-day survival/shooting event photoshoot, and numerous publishing and graphic design jobs (through 88 Dragon Design Studio) kept me nicely busy this year. Looking forward to what 2017 has to offer. Months shot: 6 of 12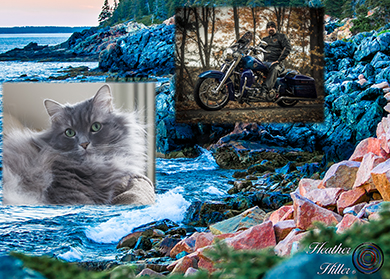 2015
A great year photographing both new clients and new experiences
2015 was a pretty solid year for client work... 1 political candidate photoshoot, 1 family portrait shoot, 1 explosives range shoot (no pun intended), a couple firearms-related photoshoots, our annual Bar Harbor (Maine) photo vacation, a shoot for a law enforcement article, a couple motorcycle/portrait shoots, the 9/11 Memorial Motorcycle Ride shoot, a 2-day survival/shooting event photoshoot, and numerous publishing and graphic design jobs (through 88 Dragon Design Studio) wrapped the year up for the studio. I did have one absolutely crazy shooting experience. During one of the motorcycle portrait shoots, one of my Canon lenses froze on f/4... for the ENTIRE shoot! Ended up being a heck of a learning experience. Months shot: 10 of 12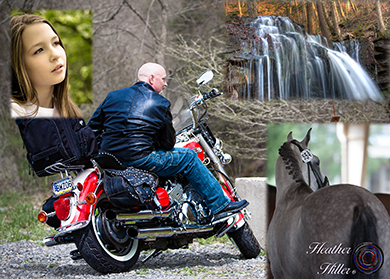 2014
Variety is the spice of life...to a photographer
If variety is the spice of life...then 2014 was sufficiently flavored! From photographing headshots for a cold-case detective for an up-coming TV series, to a very introspective motorcycle/portrait shoot for a retired LEO, a couple waterfall shoots, a youth portrait, a real estate set-up and shoot, my first trip to Bar Harbor (Maine), a horse show shoot in Virginia, a father/daughter photoshoot, and membership portraits for a 150 member church... it was a strong year of shooting variety! What FUN!!!! I didn't get much personal shooting in (only one waterfall shoot the entire year), but developing client work kept me very busy all year long. Months shot: 8 of 12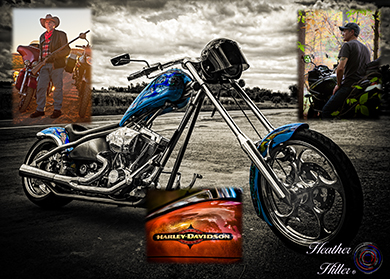 2013
A year to rejuvenate and relax
2012 was such a crazy busy year... I took 2013 "off" to concentrate (mostly) on developing my own work. I had a couple contracts I had fun with; a 4th of July Emergency Management shoot and a couple natural gas company well-pad site shoots. For myself... my husband and I went to the Phipps Conservatory in Pittsburgh to enjoy the winter sights, then a couple months later we explored Harrisburg (PA) with the camera gear. My husband and I celebrated our 1-year anniversary by taking a New England cruise. I discovered how wonderful photographing motorcycles is! I ran across my first "chopper"... and my mind exploded with ideas of future conceptual shoots! In October, I twisted the arms of a bunch of guys I knew with motorcycles to humor me with a photoshoot idea. In November we did the famed "Posse" shoot... still my all-time favorite photoshoot! Months shot: 9 of 12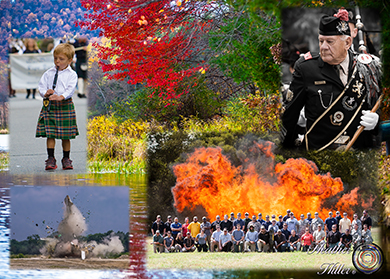 2012
I GOT MARRIED!!!
Yeah... maybe not professionally newsworthy... but it was the highlight of my life! In front of God and family... I committed myself to the best man I've ever met... and suddenly life made sense! Besides marrying my best friend, I also still managed to get in some really good client photoshoots; a couple natural gas well-pad shoots, a wedding shoot, a bunch of explosive range photoshoots, a vehicle shoot for a local police department, an entire month in Maryland photographing an explosive detection K9 school, and I even had time to squeeze in a family portrait shoot. Months shot: 11 of 12